Store
Skin Clear Essential Oil Roller Blend
00036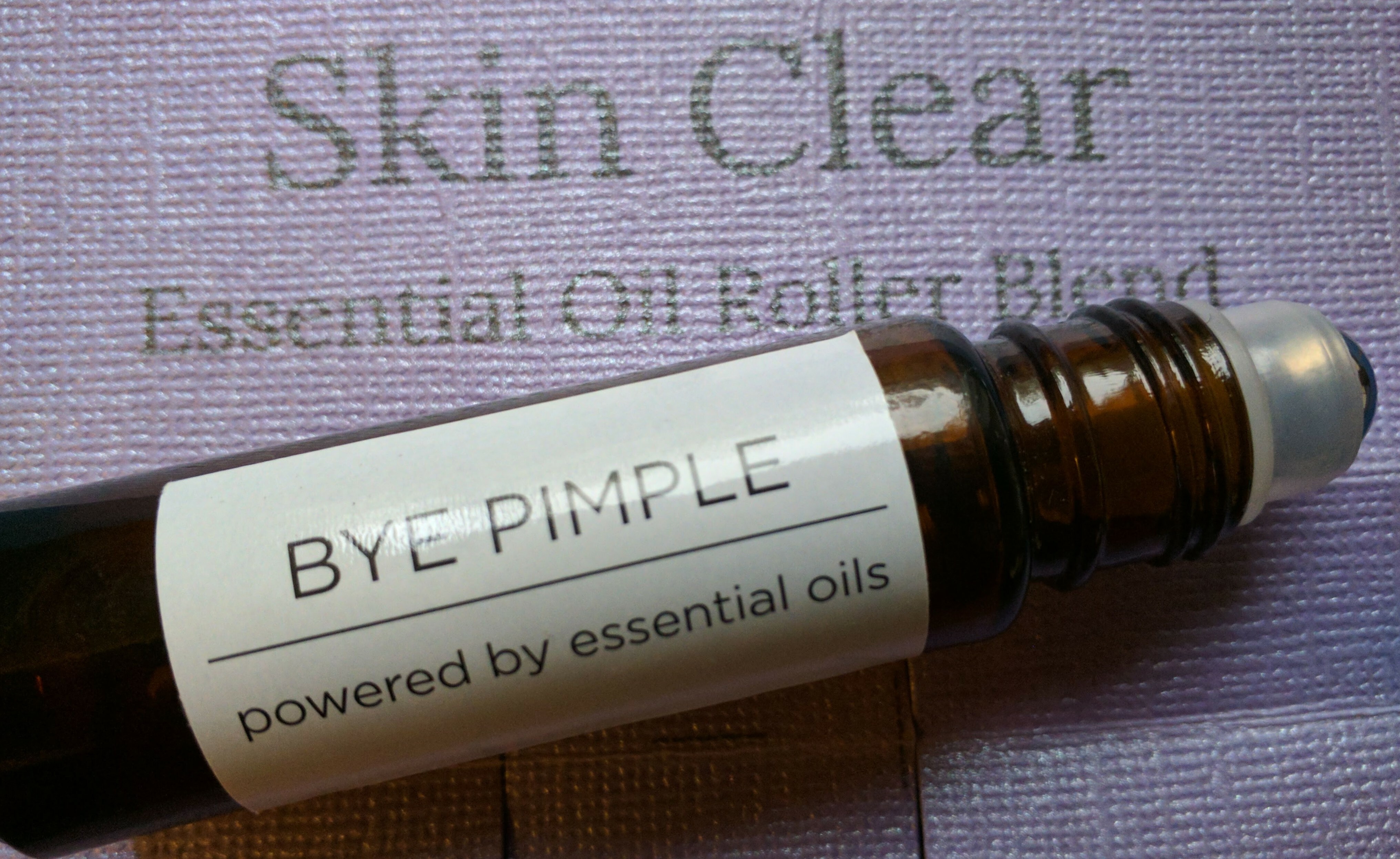 This amazing soothing and clearing blend can be used for minor acne breakouts and other skin irritations.
Calendula infused jojoba is a very gentle and skin nourishing base to support skin healing. Lavender helps calm the redness of the problem area, while Tea Tree works on fighting the bacteria and minimizing the duration of the blemish. Frankincense is rejuvenating for the skin and is known for reducing the appearance of scars and imperfections.

Directions: For topical use as a spot treatment. Apply a minimal amount to the affected area only, 1-3 times per day. Do not use close to eyes. For ages 12 and up.
Ingredients: Simmondsia Chinensis (Jojoba) Seed Oil*, Calendula Officinalis (Calendula) Flowers*, Lavandula Angustifolia (Lavender) oil*, Melaleuca alternifolia (Tea Tree) oil, Boswellia sacra (Frankincense) oil ( *denotes organic ingredient)
Disclaimer: I do not participate in the practice of medicine and have no licensed medical personnel on staff. I do not diagnose, treat, or dispense any medical advice. The products I offer on are not intended for the prevention, treatment, or cure of disease. I only suggest that some products may aid in the relief of discomfort. If you have or suspect you have a medical problem, contact your licensed health care provider. I will not be held liable for damages arising from usage of information or products available